Ceramic Copper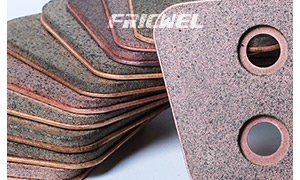 The copper clutch button is a conventional ceramic friction material product, including regular formula and low wearing rate formula.
Regular formula has a regular copper finish, stable wear and friction performance, and excellent fading performance, suitable for various market requirements.
The low wear formula has a longer service life and is suitable for high standard requirements, especially for the US and European markets.
We can develop new formulas according to customer requirements.
Ceramic Iron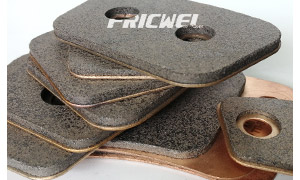 The ceramic iron formula follows the overseas mateiral percentage which originally made by European market, it is currently supplied mainly to our OE customers, and sold to the US and South America aftermarkets. The ceramic iron formula clutch button has an outstanding high termperature resist property which regular copper button cannot compare with, its working temperature can reach more than 600 Centi degree, the fade property at 350 centi degree is still excellent.
Due to its cost-effective advantage, this product has been popular in the market in recent years.
Paper Base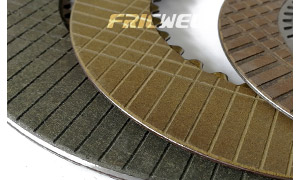 The paper friction material is another important friction product in our plant, which is excellent quality and relatitively low cost, comparing with copper clutch ring facing, its cost can be reduced 30% lower or even more. The main friction materials in our paper facing is paper, Aramid fiber and glass fiber, it has an satisfying property and are popular among our customers.
Reports show the wear and friction in this paper formula is excellent, and the paper facing mainly applied in the wet clutch for excavators, and other heavy duty machineries.
Graphite Carbon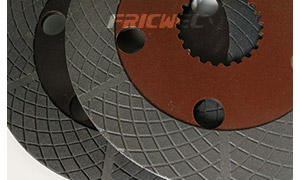 The development of graphite carbon friction products adopts the same concept as paper materials.Because carbon cost is low, graphite is widely used in wear-resistant materials and is a very important raw material.
Carbon friction products contain most carbon materials, silicon and other friction elements. They are very close to the performance of paper materials and are also a suitable friction material on the market.
Organic Woven Resin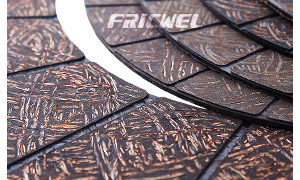 The friction materials currently produced including Aramid Fiber, High Copper, Coumpounded yarn, Covering Yarn, Strong Twisting Fiber, Glass Fiber quality.
More than 95% of the clutch faces are non-asbestos materials.
High copper, Aramid fiber and covering yarn friction material mainly sold in Europe,and black strong twisting quality mainly in North and South America,for Akebono, glass fiber and asbestos quality mainly sold in South-east Asia.